Valentine's Day is a big deal at TDA. Because our school has a no dating policy, the girls and the guys are free to bless and love each other as a whole. Grades 7-12 dress up and all the teachers generously give class time to the Valentine's festivities. If there is one holiday that the school celebrates extremely well, it is most definitely Valentine's day.
This year the ladies serenaded the guys as a whole,  then put together a surprise lunch for all the high school and junior high boys. Some of the Junior girls cooked amazing taco meat, and the rest of the girls brought taco toppings, gallons of ice cream and sherbet, and a variety of ice cream toppings, too. Each girl also wrote an encouraging note to each guy in her class.
While the president of our student council sang and played one of his original songs, the rest of the high school and junior high guys passed out roses to every high school and junior high girl. After all roses were handed out, the girls were ushered into the lunchroom-turned-banquet-hall, and were able to enjoy a beautiful and delicious breakfast. One guy from each grade gave a short speech to honor the girls in his class. It was a very sweet morning.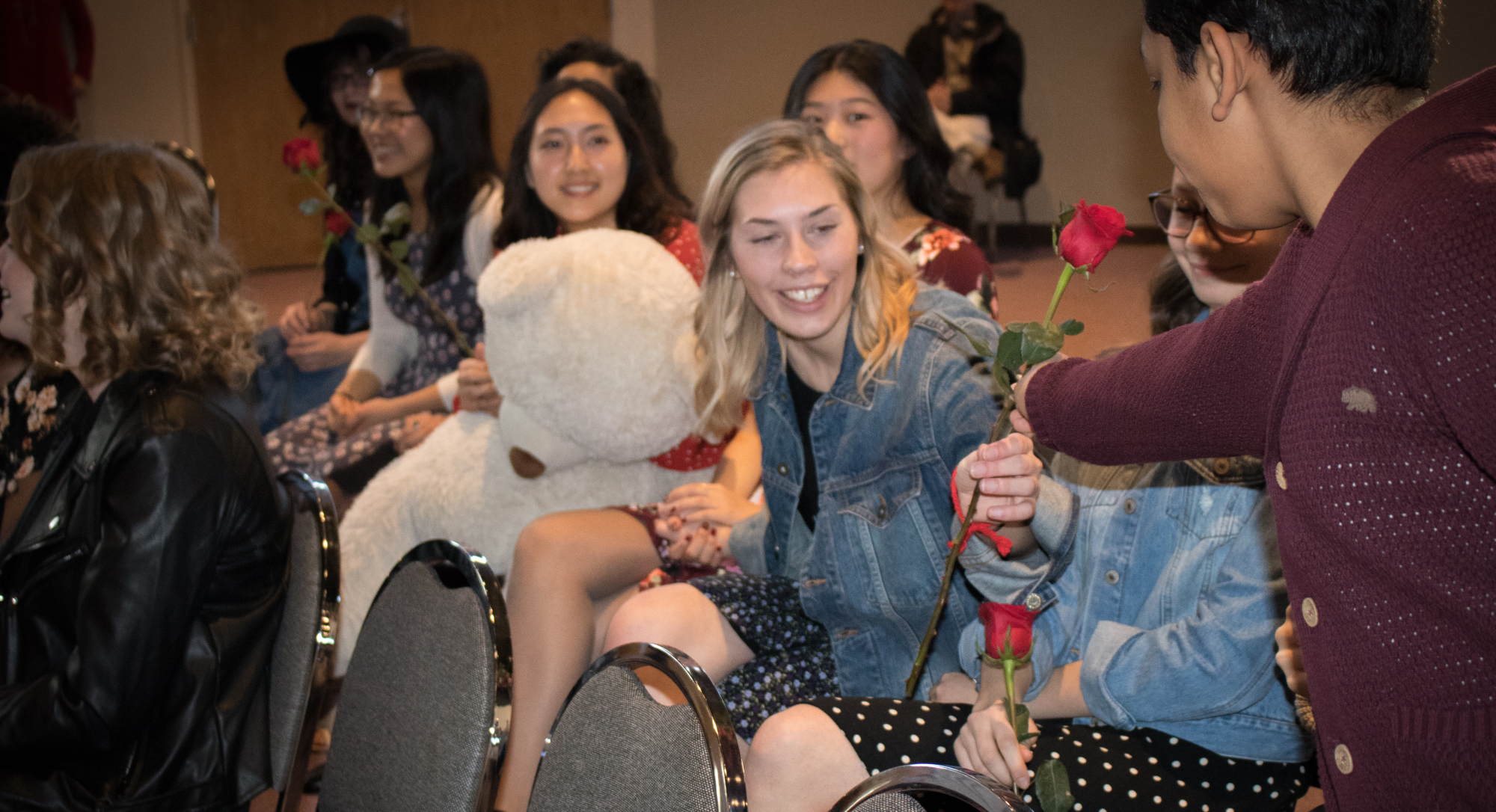 The following sums up the whole day and, really, one of the ideals of everyday life at our school.  
"As Christians, we love praising the Lord through songs of worship, but part of our worship of Jesus can also be honoring the ones around us to bring glory to His kingdom."
-Malachi Carlson – Student Council Executive Liason